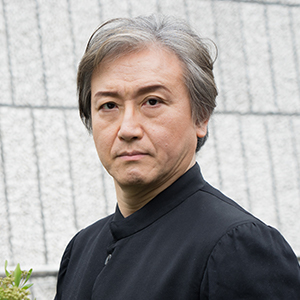 Music Director
ONO Kazushi
Kazushi Ono is currently Music Director of Tokyo Metropolitan Symphony Orchestra, Music Director of Barcelona Symphony Orchestra, and Artistic Director of Opera of New National Theatre, Tokyo. He was formerly General Music Director of Badisches Staatstheater Karlsruhe, Music Director of La Monnaie in Brussels, Principal Guest Conductor of Filarmonica Arturo Toscanini, and Principal Conductor of Opéra National de Lyon. He received numerous awards including Palmarès du Prix de la Critique, Officier de l'Ordre des Arts et des Lettres, and Asahi Prize. He was selected to be a Person of Cultural Merits by the Japanese Government. TMSO announced that the term of Ono as Music Director was prolonged until March 2023.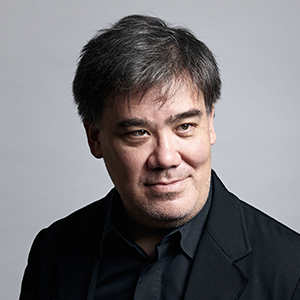 Principal Guest Conductor
Alan GILBERT
Alan Gilbert is Principal Guest Conductor of TMSO, Conductor Laureate of Royal Stockholm Philharmonic, and Director of Conducting and Orchestral Studies at Juilliard School. He will be inaugurated as Principal Conductor of NDR Elbphilharmonie Orchester in September 2019. < br / >
Gilbert was Music Director of New York Philharmonic between 2009 and 2017. He makes regular guest appearances with orchestras including Berliner Philharmoniker, Royal Concertgebouw Orchestra, Sächsische Staatskapelle Dresden, Orchestre de Paris, Cleveland Orchestra, and Boston Symphony. He has appeared at Metropolitan Opera, Oper Zürich, and Royal Swedish Opera, among others.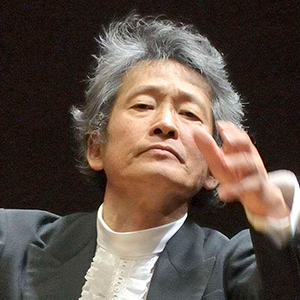 Honorary Conductor for Life
KOIZUMI Kazuhiro
Kazuhiro Koizumi studied at Tokyo University of the Arts and at Universität der Künste Berlin. After winning the 1st prize at Karajan International Conducting Competition in 1973, he has appeared with Berliner Philharmoniker and Wiener Philharmoniker, among others. Currently, he serves as Honorary Conductor for Life of TMSO, Music Director of Kyushu Symphony, Music Director of Nagoya Philharmonic, and Special Guest Conductor of Kanagawa Philharmonic.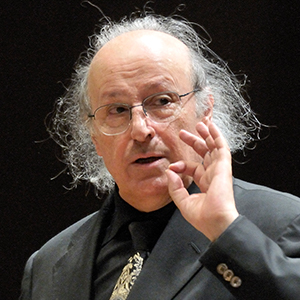 Conductor Laureate
Eliahu INBAL
Eliahu Inbal was born in Israel in 1936. He held numerous chief posts with orchestras such as Frankfurt Radio Symphony (hr-Sinfonieorchester), Konzerthausorchester Berlin, Teatro la Fenice di Venezia, and Czech Philharmonic. He was appointed Conductor Laureate of Tokyo Metropolitan Symphony Orchestra in 2014. Many CDs of live performances by Inbal and TMSO are winning great acclaim. He was decorated by French and German Government, and by the cities of Frankfurt and Wien.
Main conductors of TMSO
Heinz HOFMANN

Permanent Conductor 1965.4-67.3
OMACHI Yoichiro

Associate Conductor 1965.4-67.3
MORI Tadashi

Music Director & Permanent Conductor 1967.4-72.3
WATANABE Akeo

Music Director & Permanent Conductor 1972.4-78.3 / Honorary Conductor 1978.12-1990.6
Moshe ATZMON

Music Adviser & Principal Conductor 1978.4-83.3
KOBAYASHI Ken-ichiro

Resident Conductor 1978.4-83.3
Zdĕnek KOŠLER

Principal Guest Conductor 1978.4-83.3 / Regular Guest Conductor 1983.4-86.3
Peter MAAG

Regular Guest Conductor 1983.4-86.3
Jean FOURNET

Regular Guest Conductor 1983.4-86.3 / Honorary Conductor 1989.12-2008.10 / Permanent Honorary Conductor 2008.11-
WAKASUGI Hiroshi

Music Director 1986.4-95.3 / Principal Conductor 1987.4-95.3
KOIZUMI Kazuhiro

Conductor 1986.4-90.3 / Principal Conductor 1995.4-98.3 / Principal Guest Conductor 1998.4-2008.3 / Resident Conductor 2008.4-2014.3 / Honorary Conductor for Life 2014.4-
ONO Kazushi

Conductor 1990.4-92.3 / Music Director 2015.4-
Eliahu INBAL

Special Guest Conductor 1995.4-2000.3 / Principal Conductor 2008.4-2014.3 / Conductor Laureate 2014.4-
Gary BERTINI

Music Director 1998.4-2005.3 / Conductor Laureate 2005.4-
James DePREIST

Permanent Conductor 2005.4-2008.3
Jakub HRŮŠA

Principal Guest Conductor 2010.4-2018.3
Alan Gilbert

Principal Guest Conductor 2018.4-