TMSO and Singapore Symphony Orchestra (SSO) exchange players for the 2019 Musician Exchange Programme
News
TMSO is pleased to announce that Mr. Nikolai Koval, 2nd Violin player of Singapore Symphony Orchestra (SSO), will be joining the TMSO for Subscription Concert in Tokyo during the period of Nov.12-17.
In 2009, TMSO and SSO initiated the Musician Exchange Programme to enhance the cultural communication and mutual understanding between two nations by exchanging players to participate in rehearsals, concerts and various other events of the counterpart-orchestra.
Nikolai Koval, 2nd Violin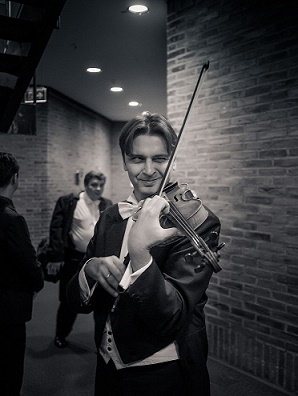 Stay in Tokyo for November 12-17
Born in Kiev in Ukraine, Nikolai Koval started playing the violin at the age of five and graduated from the National Music Academy of Ukraine (Kiev Conservatory). He started his career in the Kiev Chamber Orchestra and performed in many countries in Europe, Asia and America. While in the chamber orchestra, he worked with many of the world's leading soloists including Gidon Kremer, Natalia Gutman, Alexei Lyubimov and Mischa Maisky. He was also involved in many chamber projects such as with the Ukraine National Philharmonic String Quartet. In 1996 he performed as soloist with Lysenko Chamber Orchestra at the Concertgebouw, Amsterdam and made a recording under the Disky Communications label in Netherlands. Nikolai moved to Germany in 1997, where he played Principal Second Violin with Philharmonia of the Nations until he joined the Singapore Symphony Orchestra in 2002.
Sat. 16 November 2019, 14:00
Subscription Concert No.891 C Series